7930 E Baseline Rd.,Mesa, AZ 85209,USA
7930 E Baseline Rd
Mesa, AZ 85209
phone // 480-986-6750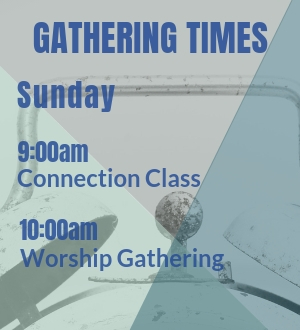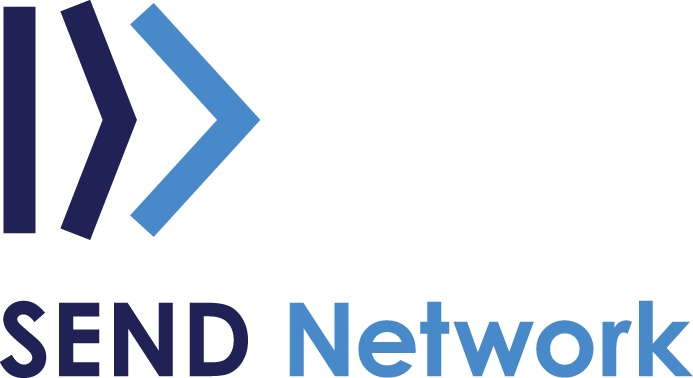 In May of 2018 our church partnered with the North American Mission Board in an effort to get support in Replanting Light in the Desert Church. This decision was driven by a sense of God's movement here and throughout the entire United States to revive dying churches; to resurrect churches to a new life of gospel growth. We couldn't be more excited to see how God is graciously breathing new life into Light in the Desert Church.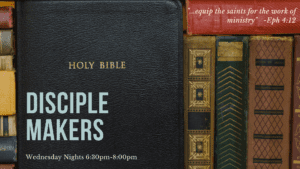 Church Family,
This past Sunday, we announced that on Wednesday, September 4th we will have an information night about our first ever Disciple-Makers Class. Disciple-Makers is designed to help equip and encourage a follower of Christ to fulfill their responsibility of making disciples.  It is a two-semester course that covers a variety of foundational beliefs, efficient ways to read Scripture with believers and non-believers, and the ins and outs of how we change.  On average, it will require about 30-45 minutes of reading each week before the class.  Then, each Wednesday from 6:30pm-8pm, there will be discussion and practice reading Scripture with others.
If there was anything on our church calendar that better communicates our heart-beat, it is this class.  We are deeply passionate about God's Word and letting it permeate our life together, especially in discipleship.  Discipleship means helping each other to know and follow God more. We strive to intentionally be in each other's lives so that we can build healthy, transparent relationships to help one another have greater faith in Christ.  But if we are honest, that is not easy!  There is great anxiety we feel when trying to understand and to communicate the truths of Scripture to one another.  This often paralyzes us to do nothing.  Here at Light in the Desert Church, we want to ease that anxiety by training us all to handle God's Word well and how to deal with tough issues that will inevitably come up when we open our lives to each other.  Mark your calendars and plan on being here on September 4th at 6:30 pm.
Please register below so we can be prepared with packets and books!

Church Family,
Last week we posed the question of, "What are proper measures that a church, primarily the people, are becoming healthy?"  Another way to put it is, "How are we going to measure the mission God has given us to make disciples?"  It is that focus that will drive a series of three posts in the coming weeks.  This week we start with our first measure; Love God Supremely.
When Jesus was asked to summarize the entire law, which was supposed to guide the people of God, he said, "You shall love the Lord your God with all your heart and with all your soul and with all your mind" (Deut 6:4-5 / Matt 22:37 / Mark 12:30 / Luke 10:27). Jesus, in essence, is saying that the most important thing about a follower of God is that he/she love God supremely. This threefold love is with mind, soul, and heart—all of oneself is to love God. To be the people of God is be people marked by a deep love and affection for him. (Rom 12:11).
A follower of God is called to find their greatest delight in the Lord (Ps 16:11, 37:4 / Phil 4:4). From the Old Testament to the New Testament, scriptures instruct us to see God the Father, God the Son, and God the Spirit as most enjoyable above all other pursuits. Light in the Desert Church wants to see all who gather here long for God more than earthly pleasures. Much like the parable Jesus told about a man who found a treasure in a field and then in joy went and sold all he had to purchase that field (Matt 13:44). The treasure was Jesus; what he sold was earthly pursuits.
When God becomes our treasure, it radically reorients our lives and places our greatest love and affection on Him.  Though not comprehensive, a love for God supremely will work its way out in our lives through:
A growing esteem for Jesus
Living a life of repentance
Interest in theology and doctrine
Deep devotion to the Word of God
Brothers and Sisters, these are great measures that we, the church, are getting healthy!
Grace and Peace,
Pastor Bryan
Resources for further reading:
Jared C. Wilson, The Gospel-Driven Church: Uniting Church-Growth Dreams with the Metrics of Grace (Grand Rapids: Zondervan, 2019), 53-71.
Jonathan Edwards, Distinguishing Marks of a Work of the Spirit of God
Mark Dever, Nine Marks of a Healthy Church (Wheaton: Crossway, 2000)